While enjoying a movie or streaming or doing any important work, suddenly you heard a high-pitched sound, and your computer crashed. First of all, you are hearing a high-pitched sound, and secondly, your system crashes without any notice. Both of them are so frustrating as well as irritating.
If you don't have any idea about this crashing issue then it will be hard to find out the exact reason. Outdated drivers, outdated BIOS, hardware issues, physical health conditions, etc. are the reason for computers crashing with a sound. There are several methods to fix it. Let's roll in and find your suitable method to solve.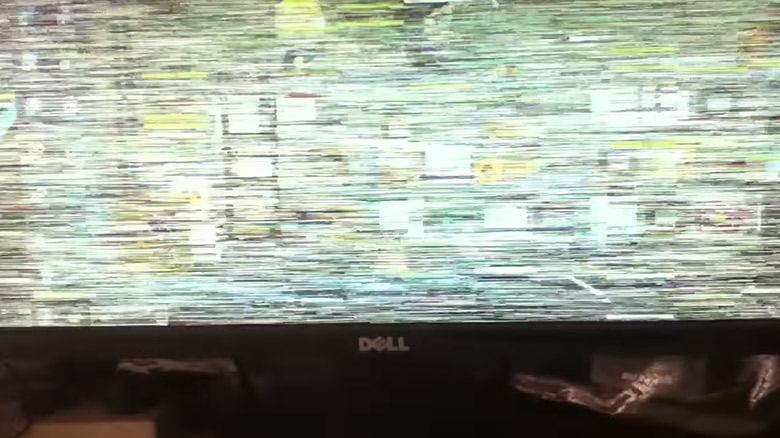 Why Does Computer Crash Occur with A Buzzing Sound?
Users around the world are facing an issue that starts with a buzzing sound and ends up crashing their computers. Basically, this issue is faced often when you tried to put immense pressure on your Operating System. There are other reasons too. For example:
Due to CPU overheating, a computer can be crashed. Overheating can be caused due to accumulation of dust and debris in the CPU, Overclocking, old thermal paste, etc.
Having backdated drivers.
Faulty hardware.
Outdated BIOS.
Any of the mentioned terms can make the issue of crashing windows with a sound. If you are aware and have a sound knowledge of the mentioned terms then it will be easy for you to solve the issue.
Key Methods to Solve 'Computer Crash with Buzzing Sound' Issue
At first, you have to find out the exact reason which is causing the issue. After that, you follow the exact method to solve the issue. If you want to try each method then it will be time-consuming. Let's hop in and look out for some easy methods to fix the sudden crashing issue.
Here are the methods to follow –
Method 1: Updating the Drivers
Method 2: Updating BIOS 
Method 3: Performing Clean Boot
Method 4: Fixing Hardware Issues/Physical Health
Method 1: Fix by Updating the Drivers
If your device has outdated drivers, then a crashing issue can be caused. Check the status of your Display and Sound driver. To update the driver, do follow the steps provided below.
Update Display Driver
Step 1: Press Windows + S to open the Search dialog box.
Step 2: Now, type Device Manager and open Device Manager.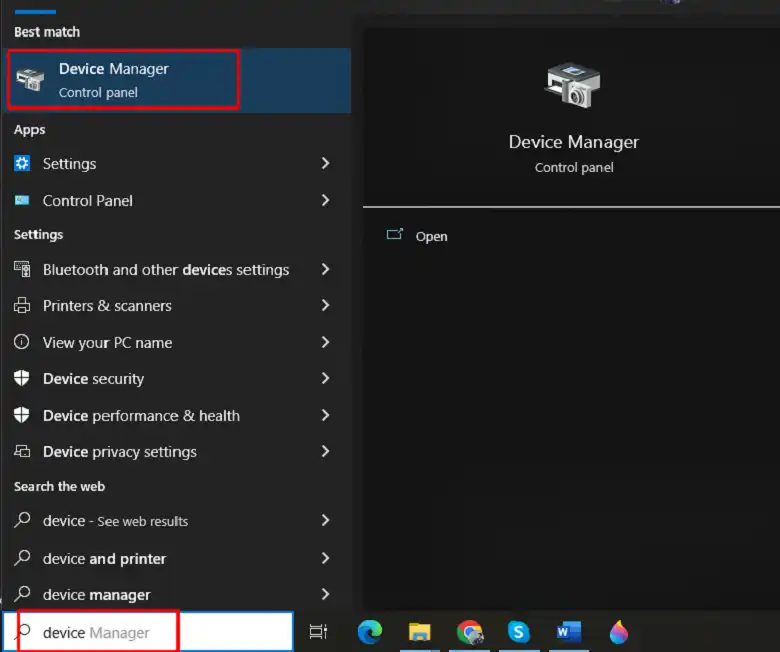 Step 3: Expand Display adapters and right-click on integrated graphics.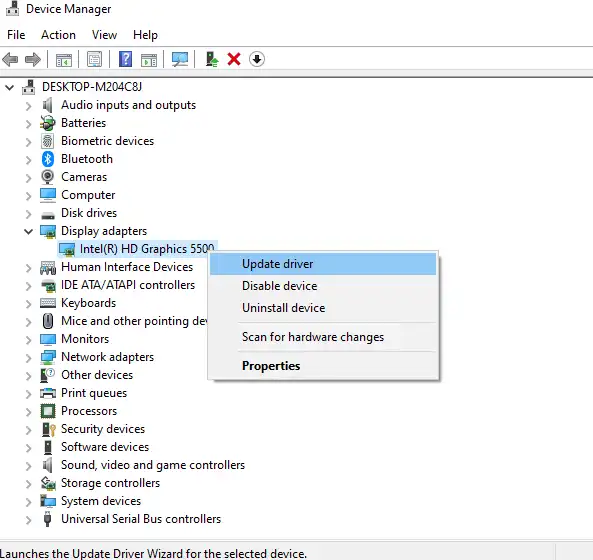 Either you can choose the automatic or manual option to update the driver. If you want to update it manually then do follow these steps.
Step 1: Click on Browse my computer for drivers and select Let me pick from a list of available drivers on my computer.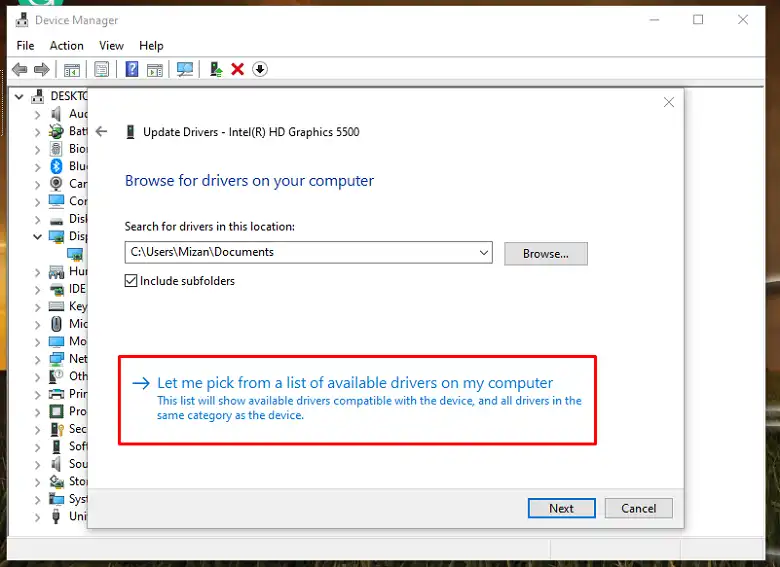 Step 2: Click Next and select Integrated graphics.
Step 3: Before clicking Next, make sure you have checked the Show compatible hardware option.
By following these steps, your device will install the latest updated driver by itself.
Update Sound Driver
Step 1: Open Device Manager by following the same steps.
Step 2: Expand Audio inputs and outputs and select your exact sound driver to update.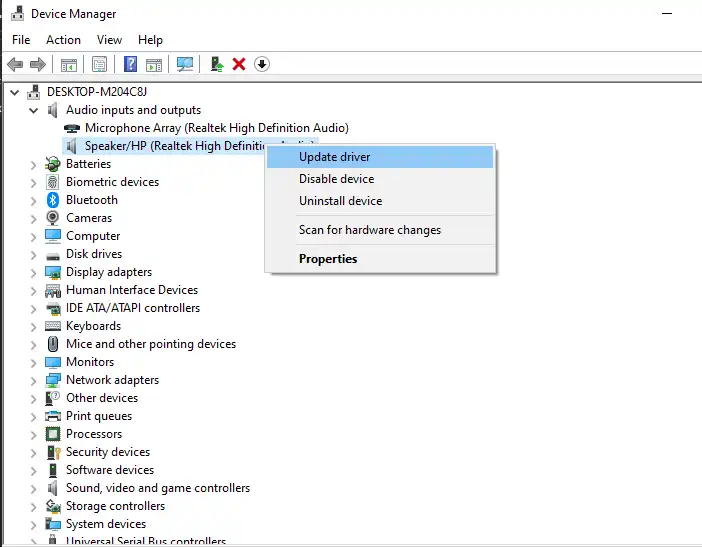 Then, you can follow the same way to update your driver which we already mentioned in Update Display Driver. After updating, restart your pc and check if the issue is solved or not.
Method 2: Fix by Updating BIOS (Basic Input Output System)
Sometimes, the settings of the BIOS can be reverted to different ones or the BIOS can be outdated which can create crashing computers. You can try to update BIOS to solve this issue but there is a say.
Precaution: If you have sound knowledge of technical skills then you can try. Otherwise, we advise you to contact any technician or repair shop to update the BIOS. Because, if you do anything wrong then your whole system can be damaged!
If you are confident enough then you can follow these steps to update your BIOS.
Step 1: First check your BIOS version. To check, press Windows + R to open the Run dialog box.
Step 2: Now, type msinfo32 and press Enter.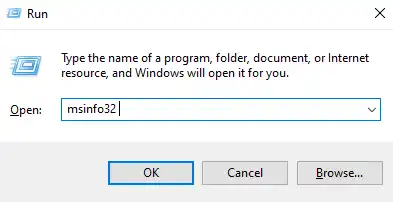 Step 3: Look for Bios Version/Date by clicking on the System Summary option.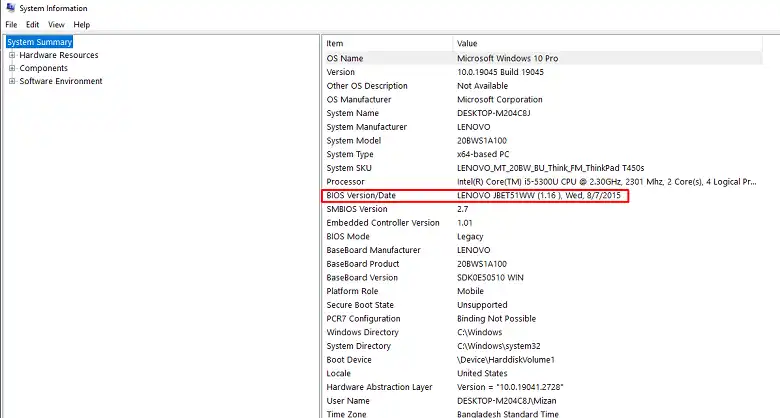 Step 4: After getting the information about the BIOS, go through the manufacturer's website and find the updated file of your BIOS version.
Step 5: Download the updated file and store it in a bootable flash drive. (Note: Make sure the driver is empty before transferring the update file)
Step 6: Connect the bootable flash drive and click on the update file. The update will be started.
Method 3: By Performing Clean Boot
After updating the BIOS, if you do still face the issue then try to solve it by doing a clean boot. The clean boot offers your windows system to run your device with just mandatory software/ drivers. Then you can find out which thing actually causing the crashing.
Step 1: Right-click on the Windows icon and navigate to Windows Settings.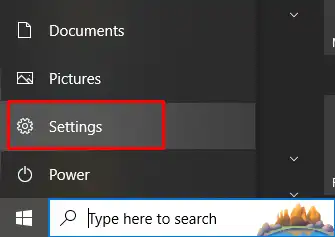 Step 2: Click on Update & Security then Recovery.

Step 3: Look for Advanced Startup and click on Restart now.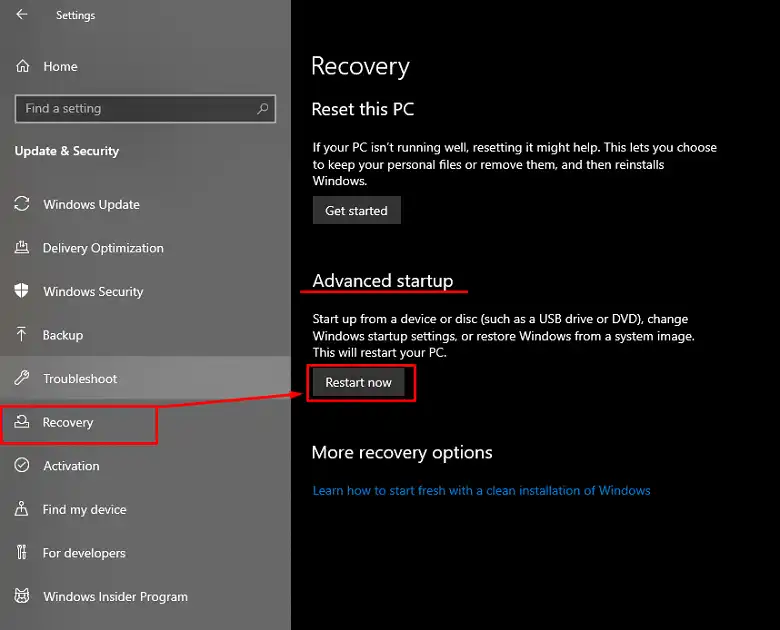 Step 4: After restarting, it will come up with several options. Click on Troubleshoot.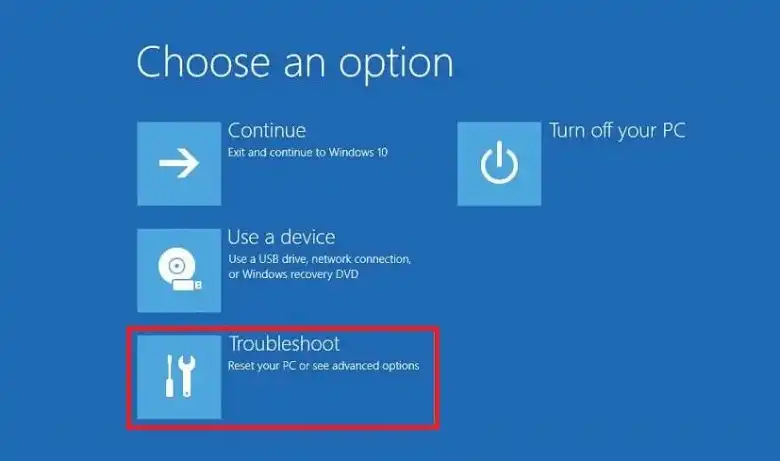 Step 5: Follow this sequence Advanced startup options > Startup Settings > Restart.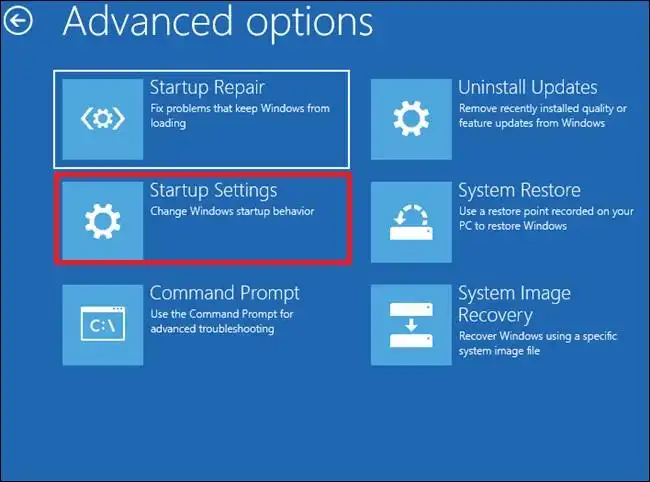 Step 6: To run your pc in Safe Mode, press F4 and restart.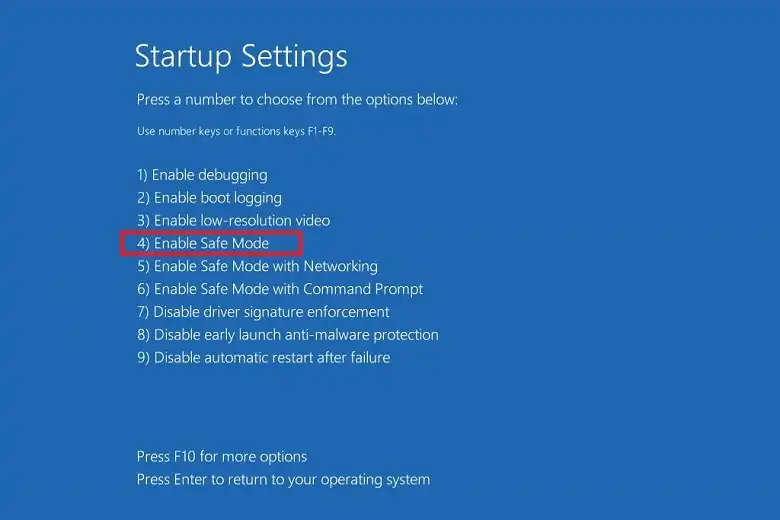 Method 4: By Fixing Hardware Issues/Physical Health
Hardware can be a reason for facing this kind of issue. Check all the physical connection that is attached to your PC. Check the connection points on the motherboard. Check the hard drive and RAM connection carefully.
Sometimes, users face crashing issues due to connection problems of RAM in the motherboard or faulty RAM can be a reason for this issue. To check RAM condition,
Step 1: Press Windows + S and type Windows Memory Diagnostic.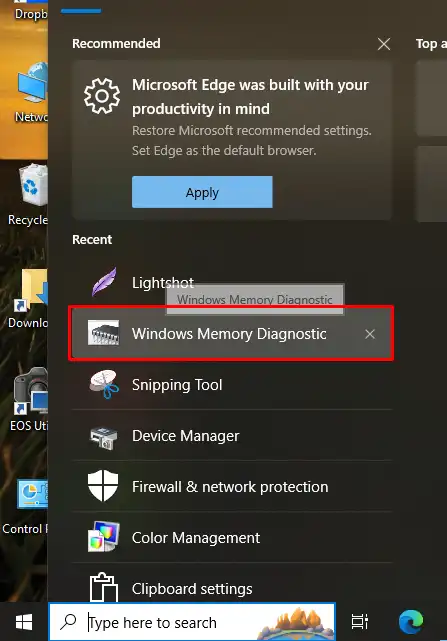 Step 2: Open Windows Memory Diagnostic and click on Restart now and check for problems.
Then, your PC will restart and will search for the errors, if there are any then you will have to change the RAM.
Physical Health Issue of PC
Overheating can be a reason for this crashing issue. Make sure that, don't use any software or games which is not compatible with your device. Old thermal paste can overheat your computer. Do check before it gets old. If needed then change the thermal paste
Overclocking is another one. It can give immense pressure on your PC. By disabling this feature, the crashing issue can also be solved. To disable it, take your computer to boot mode. Find Performance and click on Overclocking and disable it.
Accumulation of debris and dust can be an obstacle for CPU fans or it can cause irregular behavior of RAM and HDD. If your fan is not working properly, your system can get high temperatures. It's suggested that you should clean your CPU once a month and it will keep your device and your finance healthy.
Frequently Asked Questions
Are Coil Whine and Buzzing Sound with A Crash Is Same?
No, the coil whine issue is a totally different thing than crashing with a buzzing sound issue. Coil whine is basically caused when the electromagnetic coils vibrated and it creates a high-pitched noise. However, it's not a harmful issue, just created by the internal parts of your computer.
Can I Face a Crashing Issue Because Of RAM?
Yes, faulty RAM can cause the crashing of your computer. On the other hand, if there is a connection problem between the motherboard and RAM then you can face this issue too. Clogging in RAM can be a reason for crashing too.
Conclusion
Crashing with a sound is an irritating as well as fearing issue. You may be doing important work or any other stuff and suddenly you face this; it can push you into a traumatizing phase. The most common reasons are outdated BIOS and hardware issues. You can follow these methods in the first place to fix the issue. Moreover, you can also try deleting temp files, and clearing background unused applications using Task manager to fix the crashing issue. The mentioned methods are fully proofed. Try them one by one and make your device okay. If there are any queries, feel free to comment below. Gracious!