According to Fall Out 3's system requirement, this game should efficiently run on Windows 7, and numerous gamers across the world are even playing this game on their Windows 7. But the thing is still many gamers are facing performance issues on this operating system.
Before further discussion, keep in mind that there are other system requirements also that need to be met. That's why make sure that they're met and the only issue is with the operating system first. If so, stick to the post till the end to get the solution to run Fallout 3 on your Windows 7.
Therefore, without wasting any time, let's start!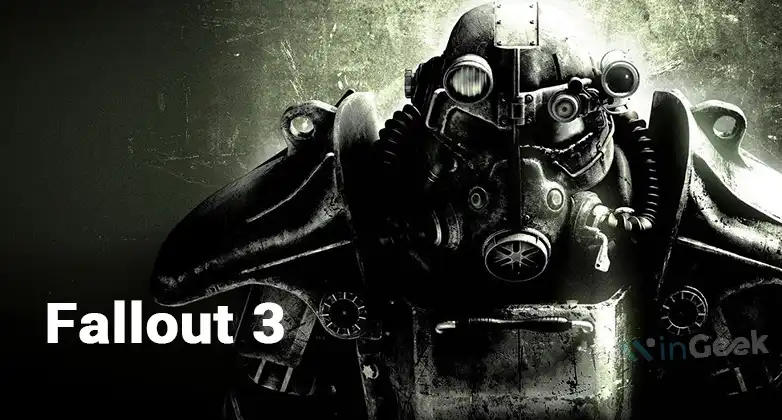 How Do You Run Fallout 3 on Your Windows 7?
As in your case, Fallout 3 isn't running on Windows 7 like it's supposed to, so you'll have to do some workarounds to get it done. Fortunately, this problem has some effective solutions that can help you get out of this mess. Just make sure to apply them properly. Here are them one by one –
Solution 1: Install the Latest DirectX and .NET Framework
Both DirectX and .NET Framework are pretty vital components for running most Windows games. Lacking them on your Windows may cause this issue. Therefore, if you don't have them on your Windows then make sure to install the latest versions of them. This will improve compatibility with Fallout 3. 
Solution 2: Run in Compatibility Mode
In this situation making use of compatibility mode can be pretty effective to fix the issue. The process is so simple. All you need to do is –
Step 1: Right-click on the Fallout 3 executable file and get into Properties.
Step 2: Then open the Compatibility tab and mark the Run this program in compatibility mode for box. 
Step 3: Now, the dropdown for the list of Windows is enabled. Click on it and select a more reliable Windows. For example, the Windows XP SP3.
Step 4: Finish the process by clicking on OK.
Solution 3: Run as an Administrator
This is another effective solution to make Fallout 3 run on your Windows 7. Here, you also need to go to the Compatibility tab. So, follow steps 1 and 2 from the previous solution, and instead of marking the box under Compatibility mode, mark the box under Privilege Level placed before Run this program as an administrator and click OK. That's it!
Solution 4: Check the Display Settings
It's better to check the Display settings because an inaccurate setting can most likely put you in this mess. Therefore, ensure that the following settings are set in these ways –
Ensure that the game resolution matches your monitor. To do that, go to the Fallout 3 launcher, get into Options, and under Graphics Adapter and Resolution section, set the accurate resolution.
Open the Fallout 3 launcher, go to Options, and under Mode, mark the Windowed box. This way the game will launch in Windowed mode which can prove effective in this case.
Disable any other monitor(s) if you're using more than one from the Windows display settings.
Frequently Asked Questions and Answers (FAQs)
Why doesn't Fallout 3 work on my PC?
The most common cause that's most likely preventing Fallout 3 to work on your PC is there's a problem with your graphics driver. Either it gets faulty or it's out of date. If you don't know what cause is the culprit in your case, you can start by updating the driver first. If the problem persists, try reinstalling it. 
Is Fallout 3 for low-end PC?
Yes, it is. Not only Fallout 3 but also the earlier parts (Fallout 1 and 2) are compatible with low-end PCs. The developers designed this game in a way that no gamers get deprived of playing it regardless of PC configuration. That's why RPG (Role-playing game) gamers who don't have mid or high-end PCs can also enjoy the game. 
What version of Windows does Fallout 3 run on?
The minimum operating system requirement for Fallout 3 is Windows Vista/XP. That means Fallout 3 will work on Windows Vista/XP and the later Windows versions with ease. To make sure that the game runs properly, it's better to install its latest version. You can do this from Fallout's official website or Steam.
Conclusion
Lastly, it can be said that if you successfully apply the aforementioned solutions, you can definitely make Fallout 3 work on your Windows 7.  The solutions are pretty simple to apply and you don't have to face any kind of difficulties. If this post proves useful, feel free to let us know about it along with which solution does the job for you.