TIFF is one of the less common image file extensions which is the abbreviation of Tag Image File Format, and so popular among photographers and graphics designers. It's basically designed for storing high-quality images with useful information before editing.
If you're new to this type of file then it's pretty normal not to know the procedure of creating a TIFF file. But now you're just a few moments away from knowing that. In the following section, you'll get to know how you can create a TIFF file on your Windows 7. 
So, without making any delay, have a look at the procedure!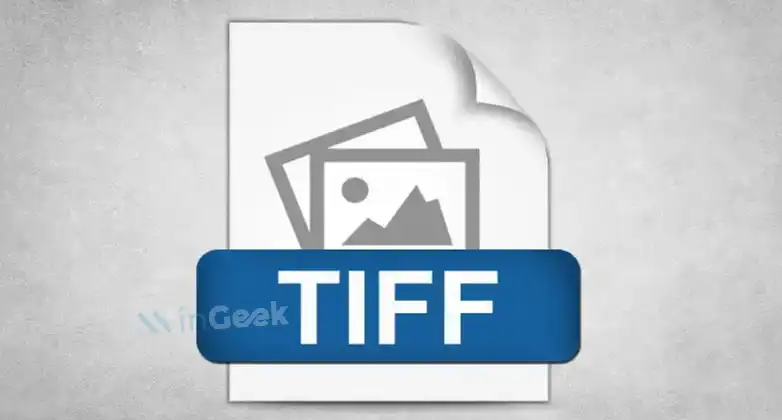 How Do You Create a TIFF File on Your Windows 7?
Creating a TIFF file is pretty simple and there's no difficulty while doing so. To make things convenient, we're going to present the procedure with simple steps. All you need to do is follow the steps as stated. Here are them –
Step 1: Start by opening the control panel. Just go to the Start menu and choose Control Panel.
Step 2: After that, select Printers and Faxes.
Step 3: In this section, right-click on Microsoft Office Document Image Writer, then choose Printing Preferences.
Step 4: Next, get into the Advanced tab and check/mark the TIFF-Monochrome Fax box.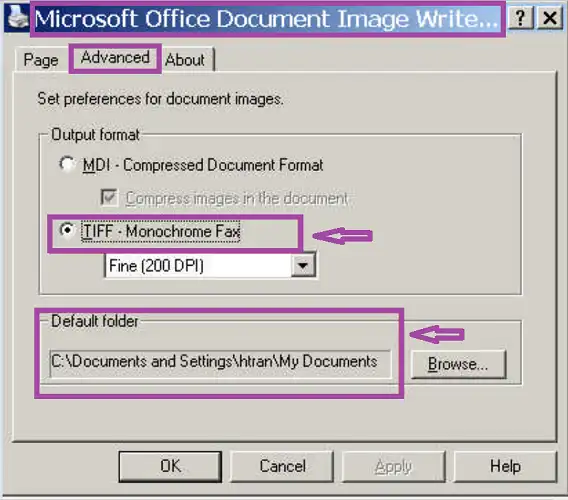 NOTE: Choose a familiar directory as the default folder to store the TIFF files so that you can find easily them.
Now that you've set up the basic configuration, it's time to create the TIFF file. To do that –
Step 1: First, open the doc file that you want to create as a TIFF file.
Step 2: Now, go to the File menu and choose the Print option.
Step 3: Then as your printer, choose Microsoft Office Document Image Writer.
Step 4: Finally, save the file by clicking OK.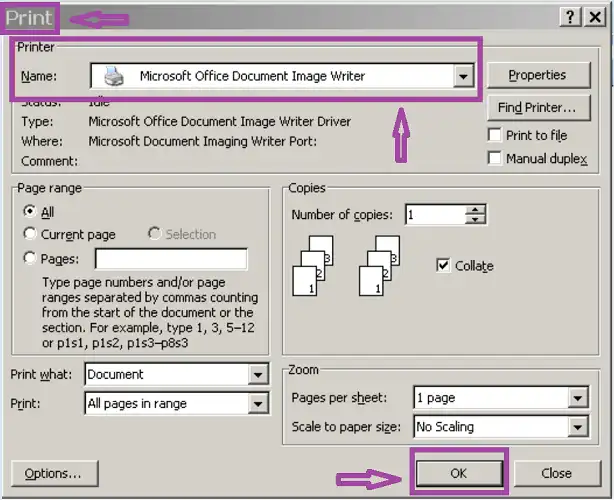 Bonus Tips 
While creating TIFF files, you can also consider these factors for any further betterment –
Adjust the TIFF file's quality by changing the settings in Printing references.
Use the Print to File setting to create a multi-page TIFF file. 
Adobe Photoshop is a worthy third-party application that can successfully create TIFF files.
Frequently Asked Questions and Answers (FAQs)
How do I create a TIFF file from JPG?
First of all, make sure that the JPG or jpeg (Joint Photographic Experts Group) image file size is compatible and sufficient to provide a better image quality for the TIFF file. Now, open the file, then select Save As from File menu. Finally, save the file as TIFF by choosing TIFF format.
Can I convert a PDF file to TIFF?
Yes, you can. Start by opening any suitable conversion tool. After that, either select the PDF of your preference or drag and drop it to the zone. Now, extend the dropdown menu and select TIFF format from the format list. Lastly, go for the Covert to TIFF option.
Conclusion
That's all about creating TIFF files on your Windows 7. As you can see, there's no complication in those aforementioned steps and you can conveniently apply them. If this post proves useful or you have any other queries, feel free to share your feedback or ask.