It seems that developers these days have figured out somehow that less dark fonts are easier on the eyes. But, that's not always too. because for some of us, darker texts are easier to read and hence are less eye-straining. If you too are wondering how to make the text darker in Windows 7, we've got you covered.
Unfortunately, there are no direct ways to make the text darker. But you can achieve the desired result by tweaking a few things like the Clear Type or replacing the default font that is darker in color. Let's explain.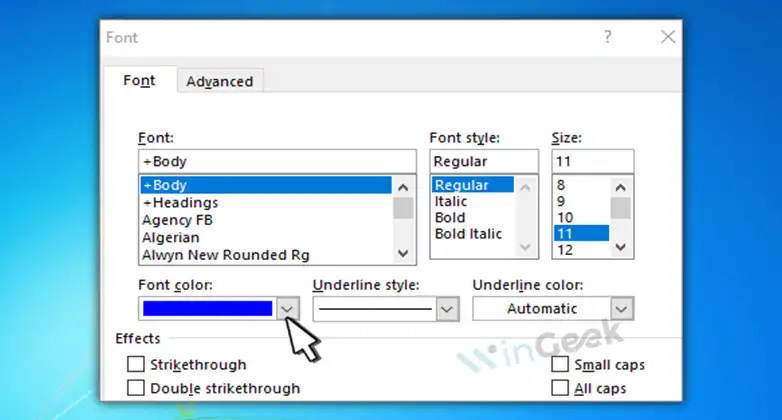 Ways to Make Text Darker in Windows 7
As we've discussed earlier, Microsoft has provided no direct way to choose a darker color for text on the user interface. However, you can accomplish this by using a high-contrast theme. Here's how to do it.
Method 1: Turning on the High Contrast Mode
High contrast mode highlights the color and contrast of texts and images on your screen. This makes it easier to identify items and text shown on the display.
To turn it on, right-click on an empty area of your desktop and select Personalize, as shown in the picture.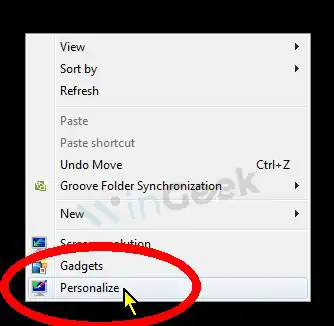 In the personalization box, scroll until you find the Basic and High Contrast Themes section. Select either the High Contrast Black or the High Contrast White, according to your preference.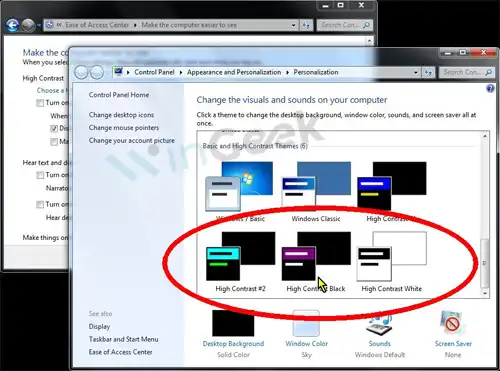 For easier switching between high contrast and regular themes, you can turn on the Hot Key option.
To do this click on the Control Panel from the Start menu.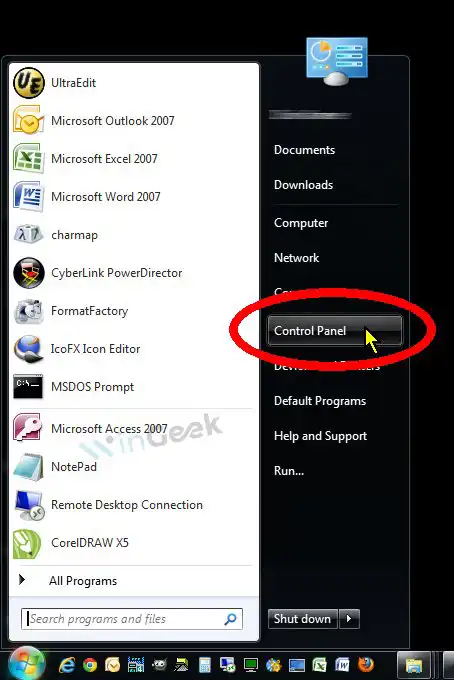 Under the Ease of Access category, choose the Optimize Visual Display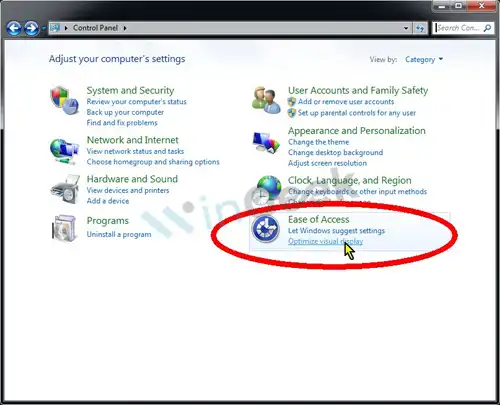 Now tick on the box labeled as Turn on or off High Contrast when left ALT + left SHIFT + PRINT SCREEN is pressed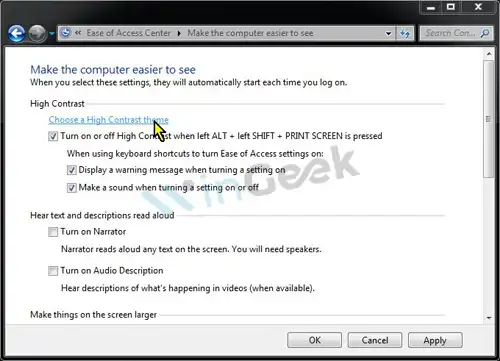 Now you can easily turn it on or off anytime you press the sequence Alt + Left Shift + Print Screen together.
Method 2: Run Clear Type in Windows 7
Clear Type technology is designed by Microsoft to make texts somewhat darker and way sharper to give you a somewhat easier and better reading experience. To run the Clear Type in Windows 7, follow the steps described below.
Go to your Control Panel and select Display.
When the Display window pops up, select Adjust ClearType and click on Next.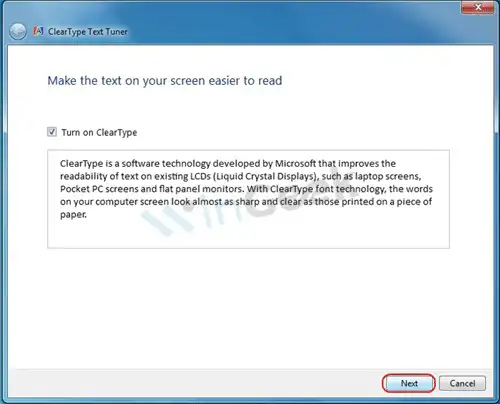 You'll be shown a screen stating that your display is set to native resolution, just ignore it and press Next.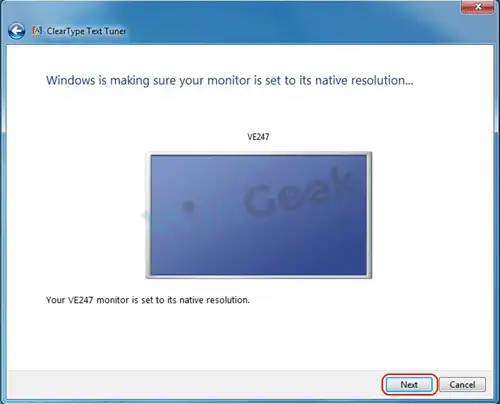 Now you'll be shown a series of paragraphs all bearing the same texts. Choose according to your preference and keep on pressing Next until you reach the end.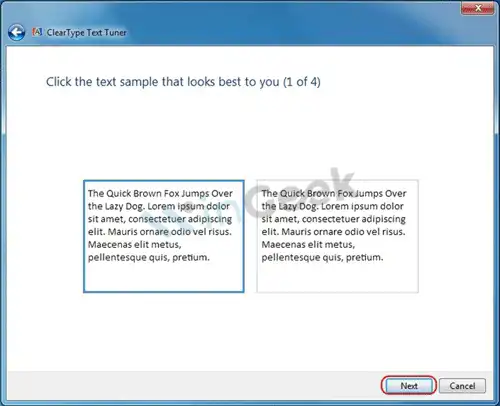 When all's done, you'll see the final screen confirming that you've finished fine-tuning your screen according to your preference.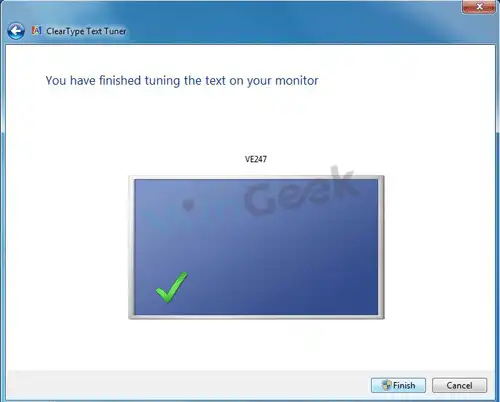 Click finish. Make sure your account has administrative privileges, as you need them to use Clear Type text.
Method 3: Choose a Darker Font for Windows 7
If the high contrast mode and clear type text are not enough for you, choose a darker system font to see if that helps. Go to the same Personalization screen by right-clicking on the desktop.
Now select a theme and select Window Color from the bottom.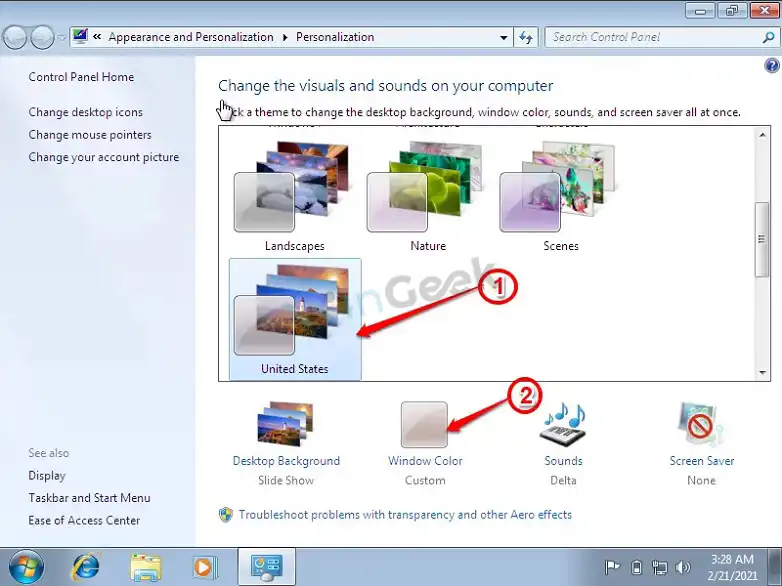 A new window will open with the name Window Color and Appearance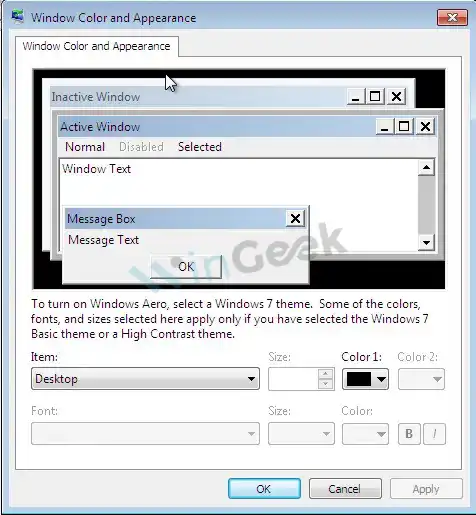 Now select the item you want to customize and choose the font for it. replace the default font for each item one by one.
Optional: While changing the default font, you can adjust the font size as well, which makes reading a lot easier.
Frequently Asked Questions And Answers
How do I increase text visibility in Windows 7?
If making the text darker is not enough for you, try making the system font bold. On the Display Size and Text menu, you can turn Bold Text on or off.
How to turn on dark mode on Windows 7?
From the Personalization menu, choose Window Color. Find Choose your App Mode and click on the Dark option under that menu.
Conclusion
Darkening the texts in Windows 7 will give you a clear boost in overall visibility and will be less eye-straining for you. If the high-contrast themes provided by Microsoft aren't enough for you, we recommend you change your system fonts immediately. And finally, use the Clear Type to give your eyes the pleasure of the crispy clear text. Thanks for reading.