If for some reason there's a weird white box appearing in the middle of your Windows 10 computer and you can't seem to get rid of it, don't worry. We've got you covered. In this article, we're going to share how to fix the white box on Windows 10 and how you can prevent it from coming back in the future.
Depending on your situation, fixes will vary. Before attempting any fix, you need to understand why the lingering white box appears in the first place.
Also, always remember to take proper backups or create a restore point before altering your Windows in any way. Let's begin.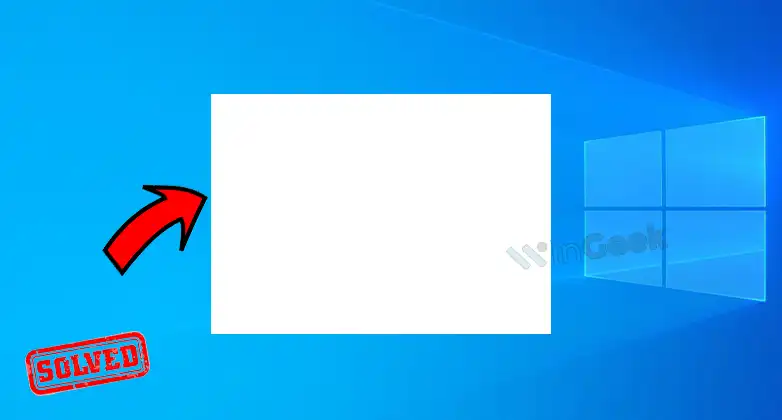 Fixing the White Box on Windows 10
As we've mentioned before, there are a number of reasons for this white box phenomenon, hence, the fixes will vary as well. You should try them one by one until the issue is fully fixed.
Users report getting the mysterious white box appearing on different parts of the screen. Some see it on the bottom right while for some users, it's in the middle of the screen. The good news is that the fixes are not dependent on the position.
Fix 1: Update your Windows 10
Although a lot of users believe that updating your Windows introduces more problems than it solves, it isn't true. If the white box was appearing due to any unsupported hardware components, or any of the peripherals you've connected, updating Windows 10 can actually solve it. Because Microsoft includes some essential driver updates with Windows updates. So, give it a try.
Fix 2: Uninstall Recent Windows 10 Updates
If, on the other hand, the white box appeared after installing a recent Windows 10 update, it's possible that the update introduced some incompatibility issue. If that's the case, you should uninstall the last installed update. In the Windows Updates section, find View Update History and click on Uninstall updates. Now select what you want to uninstall.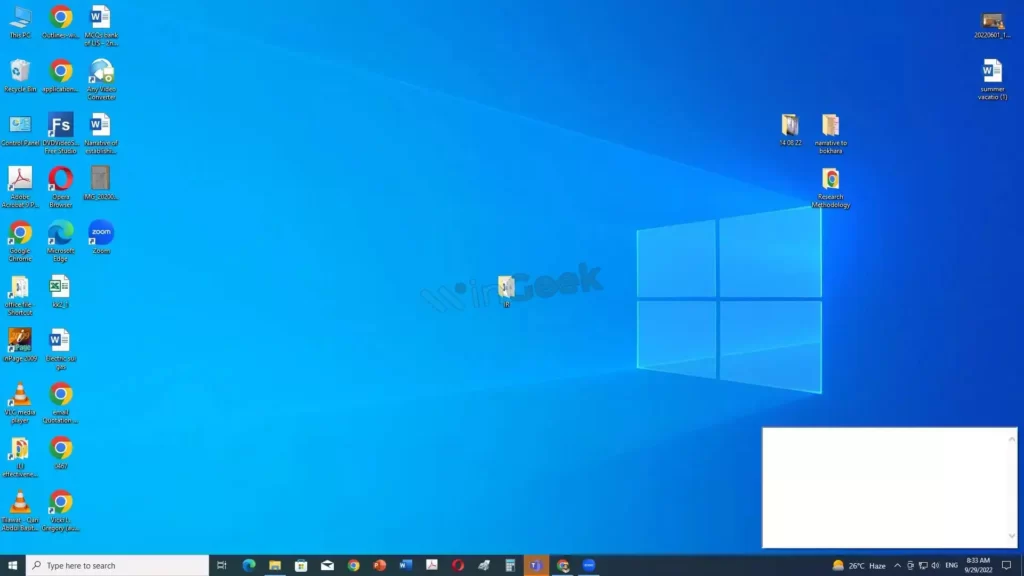 Fix 3: Restore your Computer to an Earlier Time
Restoring your computer takes everything back to an earlier stage. This often solves the white box issue. Don't worry if you have never created a restore point manually. Because windows do that for you, from time to time. On the Start menu, type restores and open Create Restore Point. From the dialogue box, click on System Restore, as shown in the picture. Then select a restore point, remember to select a time or date the white box issue wasn't present in your computer, and click next. Windows will take care of the rest.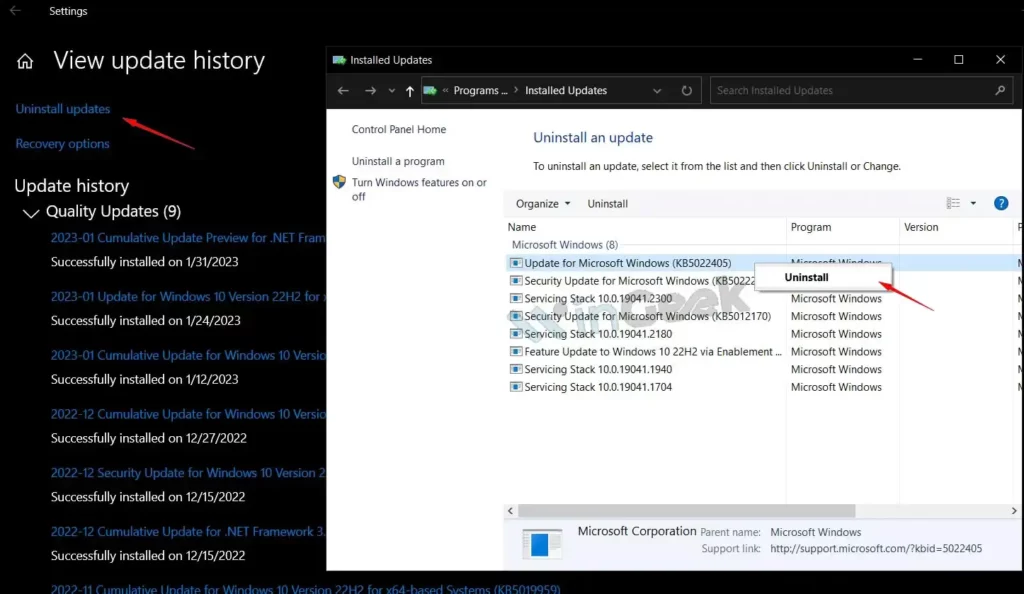 Fix 4: Perform a Clean Boot in Windows 10
A clean boot requires minimal drivers to be loaded thus letting you determine if the persisting issue is happening due to any conflicting or corrupted drivers or system components. However, there's no direct option to perform a clean reboot in windows 10, you have to disable all services and then reboot your computer. Open System Configuration and go to the Services tab. Now tick on the check box below labeled Hide all Microsoft Services. Now click on Disable All and then on the Ok button. Reboot afterward.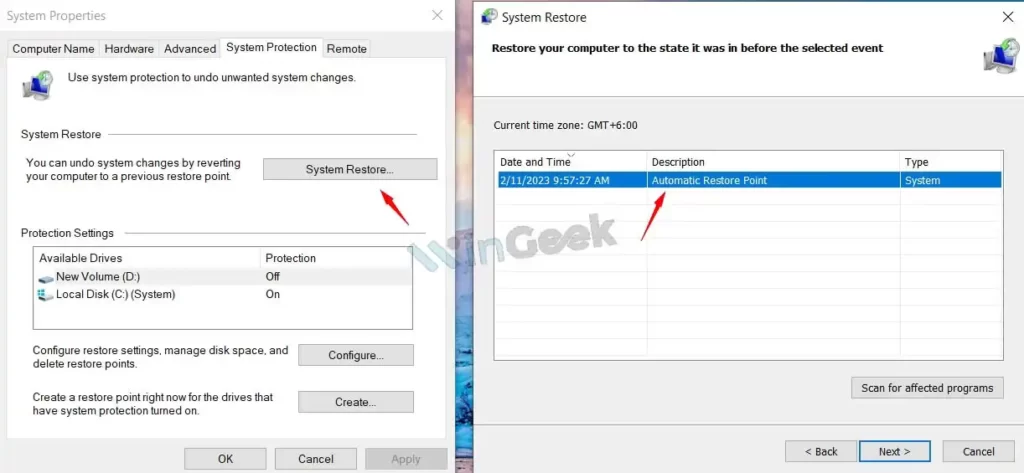 Fix 5: Disable Startup Programs Manually
If a clean boot still doesn't do the trick, maybe the service or program causing the appearance of the white box is still loading itself up with Windows startup. Try disabling the suspected program manually. Open Task Manager and click on the Startup tab. Now right click on the program you want to disable and select Disable. Try disabling anything unwanted at once, or disable them one by one restarting after each action, to determine which program was causing the white box to appear.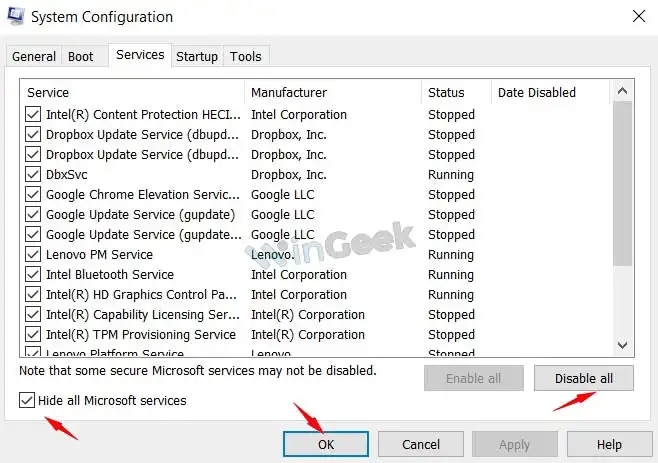 Fix 6: Restart Windows Explorer
This one is a definitive fix. So why we've mentioned it so late? Because sometimes after restarting windows explorer, the white box reappears after some time. However, it's worth a try. In Task Manager under the Process tab, find Windows Explorer. Right click on it and select Restart.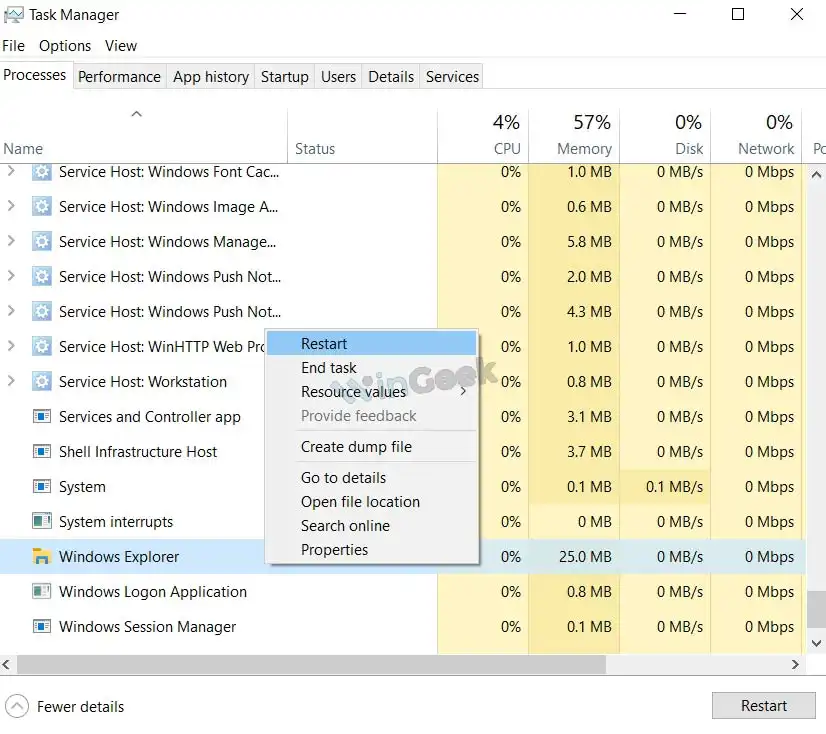 Fix 7: Reboot into Safe Mode
Rebooting to safe mode is another way to boot your Windows 10 in bare minimum state. If in safe mode, there's no lingering white box, then it's definitely because of something you have installed. To restart in safe mode, press the Windows Key + R. Type msconfig and press Ok. Select the Boot tab and find the Safe Boot checkbox under the Boot Options menu. That's it. Now press Ok and restart your computer.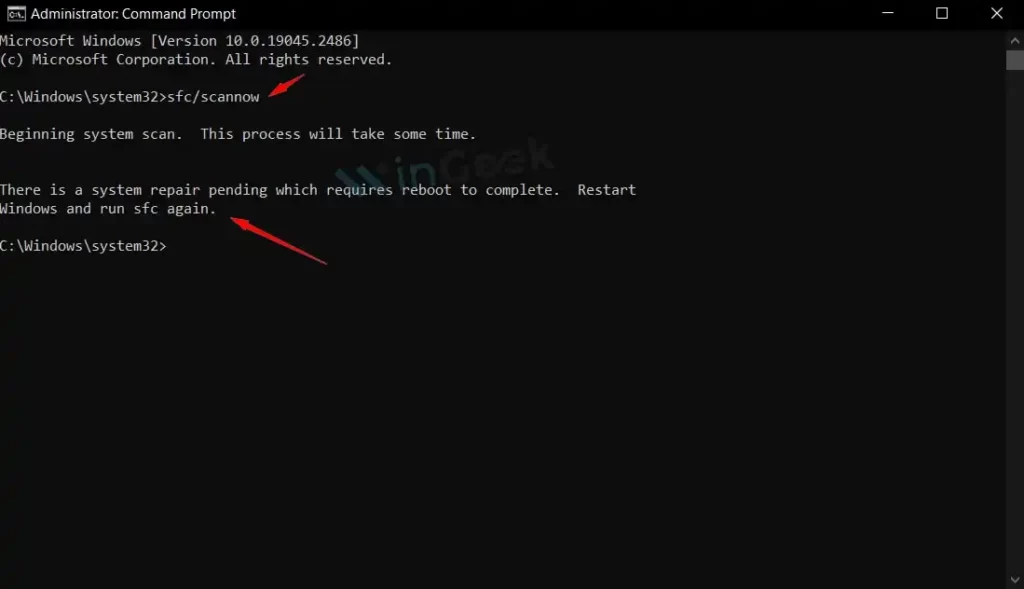 Fix 8: Run the SFC Scan
The SFC (System File Checker) command is a built-in system tool to find missing or corrupted system files and fix them automatically. In Windows 10 Start menu type cmd and select Run as Administrator. Now type the following in the command prompt window.
sfc/scannow
Hit enter. After the scan and fixes are complete, reboot your PC.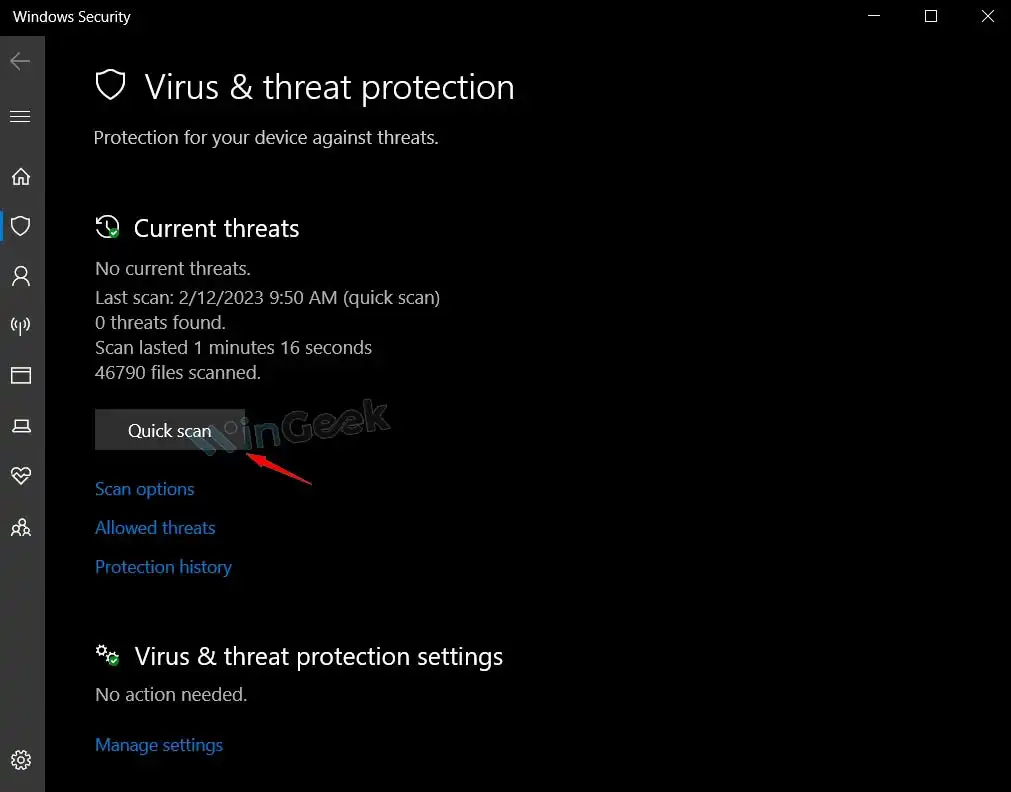 Depending on your situation, you might be asked to run the scan again after a reboot. Do it.
Fix 9: Scan for Malicious Software
More often than not, the white screen is actually some malware that came with something you've installed. And its actually trying to show you an ad but failing to load the ad. Hence, the white box. Scan your PC thoroughly using Windows Security app in Windows 10.
Frequently Asked Questions And Answers
Why does a white box flash on my screen in Windows 10?
If the white box appearing on your screen is flashing, it usually is caused by a display driver issue. install or update your display drivers.
Can a white screen of death be fixed?
A white screen of death is usually different than a white box issue. usually, a simple restart fixes it.
Conclusion
Thanks for reading so far. We hope we were able to help you fix your white box issue in Windows 10. The above-mentioned methods work for Windows 11 too. For prolonged safety from issues like this, always browse the internet safely and scan your computer for viruses and malware regularly.