Gamers around the globe have had many issues with Windows 11 since its release. Many games they play have faced issues running on Windows 11. Same with Sims 4 players who are wondering if they can play it on Windows 11.
Yes, Sims 4 does work on Windows 11. However, it's not perfect since there have been reports from players that the game keeps crashing without any error messages or warnings.
Here in this article, we will find out the causes of these crashes and see if you can truly make Sims 4 work on Windows 11.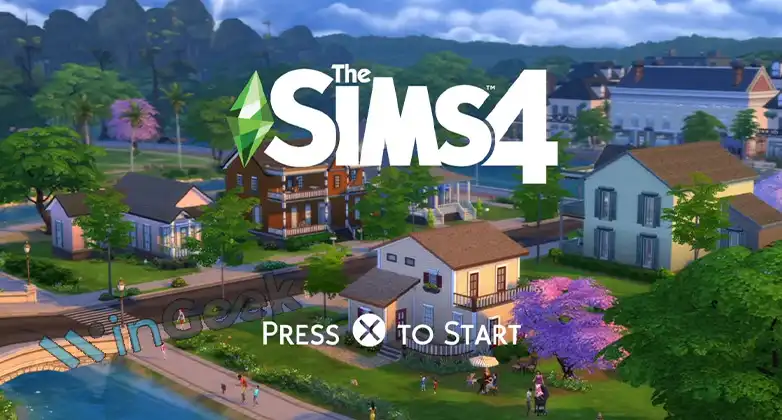 System Requirements for Sims 4 to Run on Windows 11
Before going further, you should know about the minimum and recommended system requirements for Sims 4. If your hardware isn't good enough to run the game then it simply won't run as well as it should.
Minimum System Requirements
Here is the requirement you must have to run Sims 4 on your PC –
CPU: 3.3 GHz Intel Core i3-3220 (2 cores, 4 threads), AMD Ryzen 3 1200 3.1 GHz (4 cores) or better
OS: 64 Bit Required. Windows 10
RAM: 4 GB
Video Card: 128 MB of Video RAM and support for Pixel Shader 3.0. Supported Video Cards: NVIDIA GeForce 6600 or better, ATI Radeon X1300 or better, Intel GMA X4500 or better
Vertex Shader: 3.0
Pixel Shader: 3.0
Free Disk Space: 26 GB
Dedicated Video Ram: 128 MB
Recommended System Requirements
Here is the requirement that will make your Sims 4 experience much smoother –
CPU: Intel core i5 (4 cores), AMD Ryzen 5 or better
OS: 64 Bit Windows 10
RAM: 8 GB
Video Card: 1 GB of Video RAM, NVIDIA GTX 650, AMD Radeon HD 7750, or better
Vertex Shader: 5.0
Pixel Shader: 5.0
Free Disk Space: 51 GB
Dedicated Video Ram: 1 GB
You now have a better idea of what you will need to run Sims 4. Now, let's see what causes Sims 4 to not run smoothly on your Windows 11 PC.
Why Doesn't Sims 4 Work on Your Windows 11 PC?
Generally, if your PC has the minimum hardware requirements then Sims 4 will run just fine. But if you're facing issues with the Windows 11 OS itself, then it is possible that Sims 4 is going to create problems as well.
Here's what we think might be happening –
1. Outdated Graphics Drivers
Your graphics drivers need to be the most updated version. Otherwise, it may cause lags and crashes sometimes.
2. C: Drive is Out of Storage
Most applications including Sims 4 installed in the C: drive. And like most apps, Sims 4 also creates temp files that can eat up space. If your C: drive is full because of this, then it may be the reason why your game keeps crashing randomly.
3. Missing or Corrupted System Files
If your PC has any missing or corrupted system files, it could also cause Sims 4 to crash. You will need to run the SFC (System File Checker) scan to fix this issue.
4. Corrupt Game Files
The game files sometimes get corrupted and can cause the game to crash. If this happens, you will need to verify the integrity of game files and see if that fixes the issue for you.
5. Outdated Windows
Every Windows update comes with bug fixes. If you have not updated your Windows 11 then this could cause Sims 4 to crash.
Frequently Asked Questions And Answers
Is Sims 4 free on Windows 11?
Yes, Sims 4 can be installed on Windows 11 for free. You can visit the EA store or Microsoft store to download and install Sims 4 completely free.
Which Windows 11 version is best for Sims 4?
None of the Windows 11 versions (Home, Pro, Enterprise) will have any effect on playing Sims 4. They do not add any features that improve your Sims 4 gaming experience. Windows 11 Home is sufficient enough for most gamers.
Conclusion
Lastly, Sims 4 shouldn't cause any issues in the first place since the game works on Windows 11 for most players. But if it still does then, you can try updating Sims 4 and see if you can run the game on Windows 11 without any issues. But you now know what causes these issues and what you will need to do to run the game better. We hope we were able to help you out. And if you need further assistance, please do not hesitate to contact us through the comment section.