Minecraft was first released on November 2011 and it has remained one of the most popular games since then. It pioneered the survival genre in gaming. However, like every other game, Minecraft also has its issues.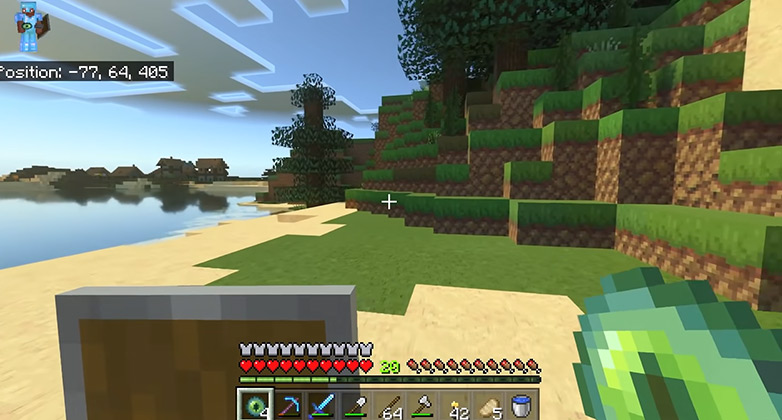 Sometimes the game refuses to launch and other times it may crash. It can occur due to graphics card issues or corrupted game files etc. But don't worry, we're here to help you fix if Minecraft is crashing on your Windows 11 PC. But before solving it, you should better understand why it happens.
Why Does Minecraft Keep Crashing on Windows 11
The game crashing issue on Minecraft could be happening for many reasons. Amongst them, the most common are graphics driver issues, game bugs, hardware incompatibility, etc. These can be fixed quite easily.
Some other reasons why Minecraft could be crashing are –
Mods.
Not enough RAM.
Security software conflict.
Running heavy operations in-game.
How Can You Fix Minecraft Crashing on Windows 11
Before you try any other fixes, try restarting the PC and see if that helps. It might seem like shallow advice but most computer experts recommend restarting the PC. It clears the RAM and starts your PC in the default state which helps in most cases. If this doesn't work and your Minecraft is still crashing, follow some of the methods below:
Method 1: Update Windows
Keeping your Windows OS up to date at all times is vital for gaming. It keeps the system files and drivers updated so that you don't face issues such as the game crashing or not launching at all. It also helps to reduce RAM usage which might otherwise cause lag and eventually game crashing.
Method 2: Update Minecraft
Installing the latest patch of Minecraft is also one of the key solutions. There are always bug fixes in every latest patch of any game. The same goes for Minecraft. Keeping the game up to date always proves useful.
Method 3: Clear Minecraft AppData
Clearing the AppData could also prove useful. Follow the steps below:
Press and hold the Windows key and press R to open the Run dialog box.
Type %appdata% in the Run dialog box and click OK.
From the window that opens, find the Minecraft folder. Note that you may need to Show hidden files/folders.
Right-click on the Minecraft folder and select Delete.
Now you can exit the folder, try running Minecraft again, and see if it crashes.
Method 4: Update Graphics Card Drivers
This is another viable solution to fix Minecraft from crashing. You can do either of two things for this. First, you can update the drivers manually. For this, you'll need to go to your device manager and update each graphics driver individually.
And second, you can go to the Windows update section and get the driver updates in the Optional Updates section. You can also try running software that can automatically detect which drivers need updates and follow the on-screen instructions to update them.
Method 5: Change Firewall Settings
Minecraft could be blocked by Firewall. You will need to give the app permission by going into the firewall settings. Here's a simple method for you to follow:
Open the Run dialog box as shown above.
Type firewall.cpl and hit Enter to open the Firewall settings.
From the left panel, select Allow an app or feature through Windows Defender Firewall.
From the Allowed apps window, click on Change Settings.
Find the Minecraft Launcher app and uncheck both boxes labeled as Private and Public.
Click OK.
Method 6: Uninstall and Reinstall Minecraft
If none of the above solutions worked for you, then you can try uninstalling and reinstalling the latest version of Minecraft. Go to your PC settings and uninstall the app from there. Then download the game again from the Microsoft store and install it.
Frequently Asked Questions (FAQs)
Does Windows 11 have compatibility issues with games?
Unlike some of the previous versions of Windows, Windows 11 is good for gaming. No major changes have been introduced to the file system or APIs (Application Programming Interface), so any game that ran on previous versions of windows will run on Windows 11 as well.
How do I fix game crashes on Windows 11?
Follow this method below:
Go to windows settings and select Apps.
Search for the Gaming Services app.
Click on the app and select Advanced options.
Now click Repair and then Restore.
Open the app and try again.
Conclusion
Lastly, try lowering the in-game graphics settings to see if that helps. Sometimes in low-end PCs, setting the graphics settings on high causes games to crash very often. So try lowering it and see if that helps. And if you need further assistance, please don't hesitate to ask us through the comment section.