You are most probably having trouble installing Windows and that's why you are here. Administrator X Windows system 32 CMD Exe error occurs when it comes to the booting process. You are denied to have the administrative privileges due to the error. As a result, reinstalling a fresh copy of Windows halts and you do not have any clue what to do. This article will provide you with a proper solution to this kind of Windows error. Therefore, stick with this article till the end to know this and that about the error. So, without wasting time, let's get into it.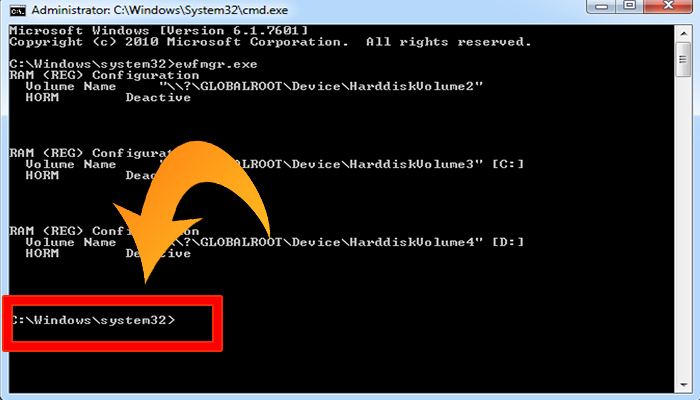 Why does the 'Administrator X Windows System 32 CMD Exe' Error Occur?
You may get puzzled why there is an X on the command prompt window as we do not aware of such a disk. System files are stored on disk C; however, how can Windows find any disk in the middle of its installation? Hopefully, you got my point.
Here, X is the root file path. It indicates where the things are happening are located on this drive. It has to be the C by default. But here the X is stating that right now you are not even in your computer system. You are now operating from beyond your operating system.
There are some highly possible reasons behind this error. For example –
The hard drive in your system is failing
Most likely you are booting from an alternative media
The Windows might get corrupted at a point.
Whatever the reason, applying the following solutions will definitely help you to fix this mess permanently. So, let's get into them.
How to Fix the 'Administrator X Windows System 32 CMD Exe' Error?
Here, we are going to share the solutions in a step-by-step form to make them convenient. Have a look at them –
Step 1: Type in bootrec /fixboot and hit the Enter key. Make sure that spacing is provided accurately. The returning result will show you- access is denied. Don't worry at all Just keep doing the next steps.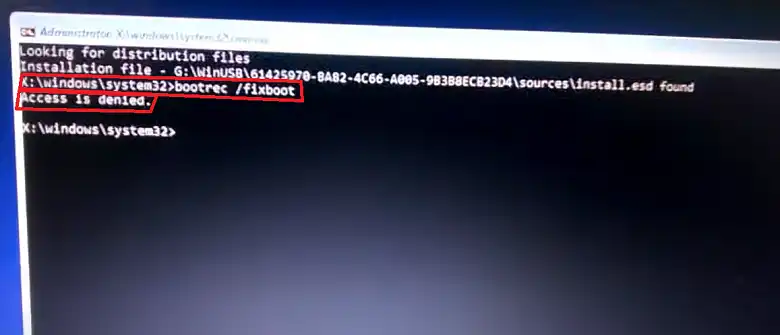 Step 2: Now, type in the following text- bootsect/nt60 sys and press Enter. This command ensures updating of the boot code on all targeted volumes.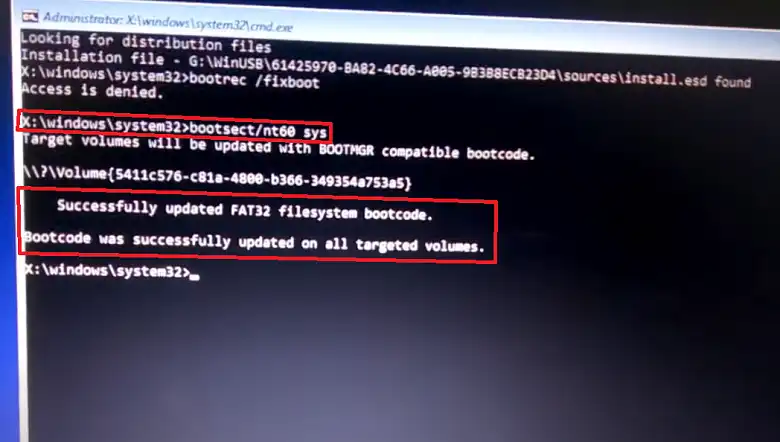 Step 3: Again, type bootrec /fixboot and press Enter. This time the operation is successfully completed. The booting process should now commence automatically without any issues. Select your preferences; follow the instruction; Windows will be successfully installed.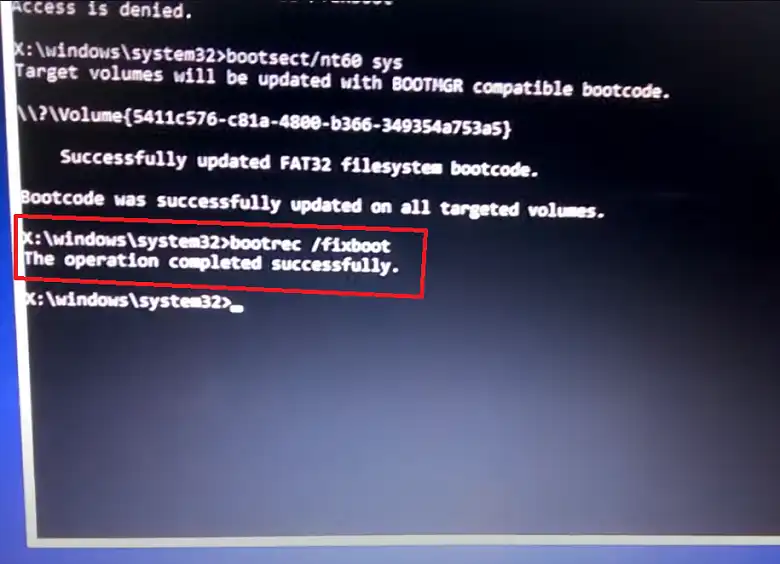 NOTE: It will be wise to check your hard drive status. If the error was caused by this hardware, in other words, if the hard drive is incompatible, consider replacing it with a new one.
Frequently Asked Questions (FAQs)
How to change from X:\ Windows System32 to C:\ Windows System32?
You have to do this from the cmd.exe command prompt. All you have to do is execute the cd (change directory) command. This will switch the active directory from X to drive C. 
Why does System 32 cmd.exe keep popping up?
When you face such popups continuously, this could be most likely the result of a malware attack. Scan for harmful malware and check if your system data are safe. It is suggested to try a powerful antimalware program.
Conclusion
Installing Windows can be tricky especially when there is an administrative error like this is involved. But now as you have read this far, hopefully, you have got the entire idea about the causes and solutions of this error. Performing the steps successfully will surely solve the error for you.